CONTRACTOR?
HOUSE FLIPPER?
Liquidation and Overstock in large quantities.
Whether you're planning a renovation or simply need routine maintenance on your home or office, at Garland Home Center we have exactly what you need for a price you'd never find at a big box retailer. 
01
01
If you're not quite sure what you want or you're just looking for that one off item, we'd love to help you. When it comes to home improvement, Garland Home Center has a vast selection on just about anything you need. We're always happy to help and we're always happy to answer any questions.
02
02
We understand that flipping a home can be a tedious process. Unfortunately, we also know not every home is in the best shape. Whether you need flooring, appliances or even furniture, we'd love to help you save money on your next flip.
03
03
Whether you're furnishing an apartment complex or a set of homes, it's no mystery you need quite a few things for quite a low price. We'd love not only for you to give us your business, but to allow us to help you find everything you need for the right price.
No products were found matching your selection.
Extensive Selections Of Overstock For Unbeatable Prices
At Garland Home Center, we take pride in updating our inventory on a regular basis. Receiving truckloads of overstock at a time, we're able to supply the needs of just about anybody while also offering a price that big box retailers can't compete with.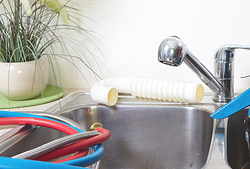 World Class Customer Service
At Garland Home Center, we promise to treat you with the upmost respect. We understand home improvement can be frustrating and we want you to know that we're here to help. Whether you need help carrying items to your car or you just want to know the price of an item, we're always happy to answer your questions.
"This was a pleasant surprise! Warehouse full of good stuff at great prices. Nice and helpful staff!"
"I explained the problem and your service rep was very understanding. He listened and offered to exchange the item , but found you had no more in stock. He said that he would refund our payment. and the next day I received an e-mail showing that he did. This, in my mind, is a company that meets or exceeds customer service. I would recommend buying from this company in the future to any one that sees this review."
"Before you shop the big box stores, stop in here! They have a great selection of appliances, vanities, patio furniture, tools… and so much more at a much better price. We recently purchased vanities, ceiling fans, a cabinet and an air purifier. The staff is very helpful and friendly. They also stand behind their products. I just wish they were closer to us! Thanks so much for your help, Chris!"